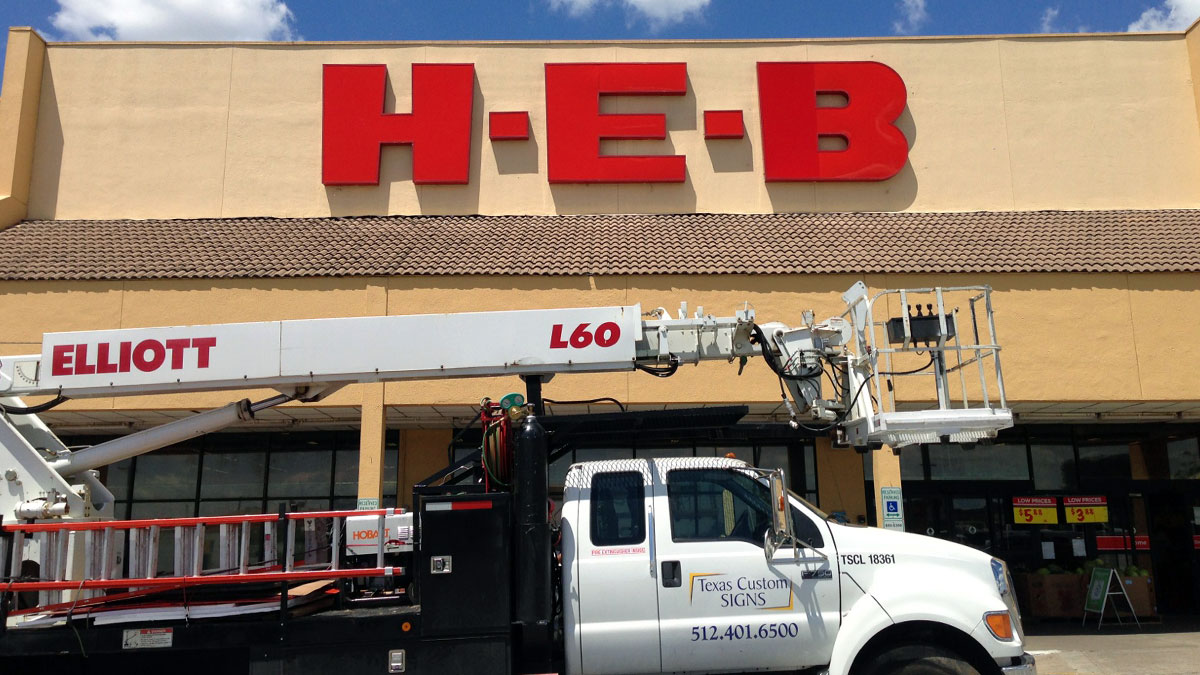 Let's Press the Refresh Button on Your Exterior Signs
Exterior signage is a major component in the success of any business and a dated or run-down sign can damage a business's look and reputation. When someone sees a dated, broken or run-down sign they are less likely to use the services provided because there is an immediate thought of: "If they can't even take care of their sign, how can they take care of their customers".
Signage built to withstand the elements are comprised of durable materials in their construction but often the graphics, colors or lettering may not be designed to live the life of the internal components of a tough sign system. Luckily in most cases the graphics and effects of exterior signs are usually easy and cost effective to replace or upgrade.
Just as an old '57 Chevy with a sound body and chassis can be renewed with a fine paint job, so can exterior sign system appearances be re-born through the use of high quality digital prints with a durable UV protective over laminate, new paint on the structural components, or the most exciting addition of a full color Virtual LED message board.
There are many beautiful and modern sign systems in existence that are resting on posts and framing that were erected 50+ years ago. If the structural components are there, new effects and products can be used to bring life into signage and maintain a businesses standing in the eye of the consumers.