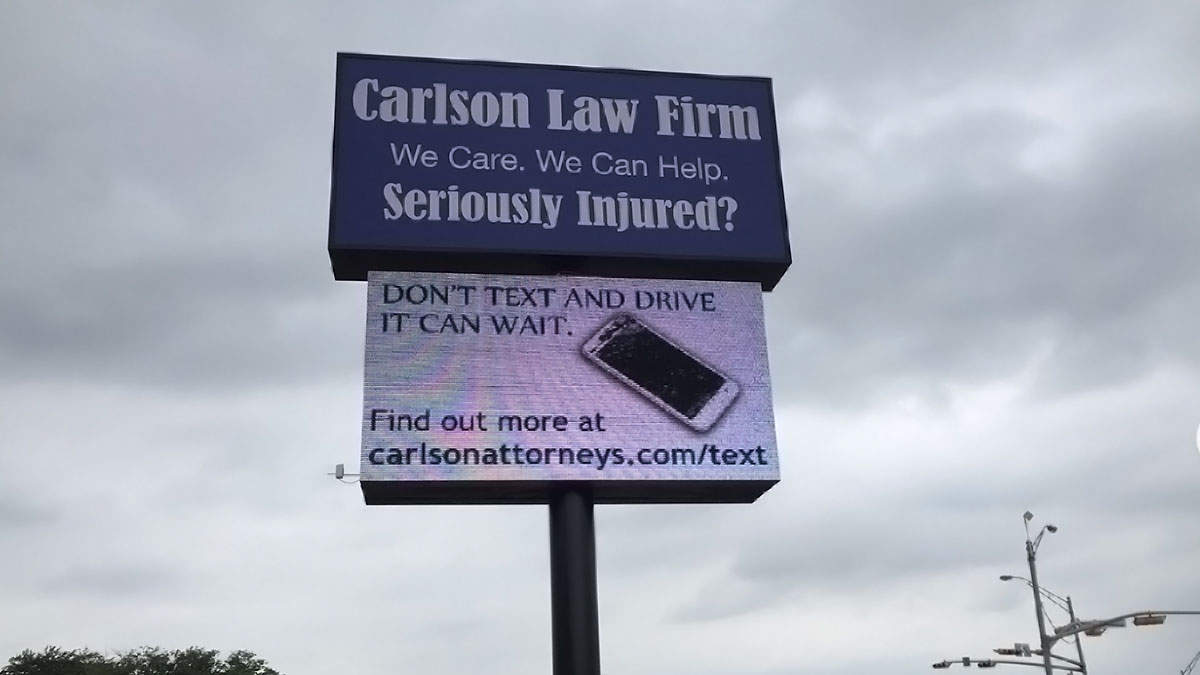 Why Electronic Message Centers?
EMC's can be an amazing tool to add to your business. Digital LED signage is a great way to increase sales and gain exposure for your business. Getting customer's attention with dynamic LED messages will be memorable, and lead to impulse sales. For schools, and churches, or most any business, EMC's are a fantastic way to communicate events and information to students, parents, church patrons, staff and prospective customers. Most EMC's have the capability of being programmed days, months and years in advance by many different users. This allows for the potential to have an abundance of advertisements and announcements at little to no cost and uploaded in the blink of an eye. Instead of having to get a new banner or sign made for every new ad or announcement you can have it up and running in minutes from potentially anywhere in the US.
Another great benefit of having an EMC is they can capture your audience with a Public Service Announcement displayed on your message center. A PSA can easily be placed into an ad rotation and is a win-win for those in need and your business. PSA's can be as simple as displaying the time and temperature, but as complex as broadcasting alerts for missing and exploited children or showing support for our troops.
If you or your company are considering purchasing an EMC then Texas Custom Signs has a portable demo we can bring to your site and view or test and evaluate before making the buying decision. Please visit some of our past LED display projects.