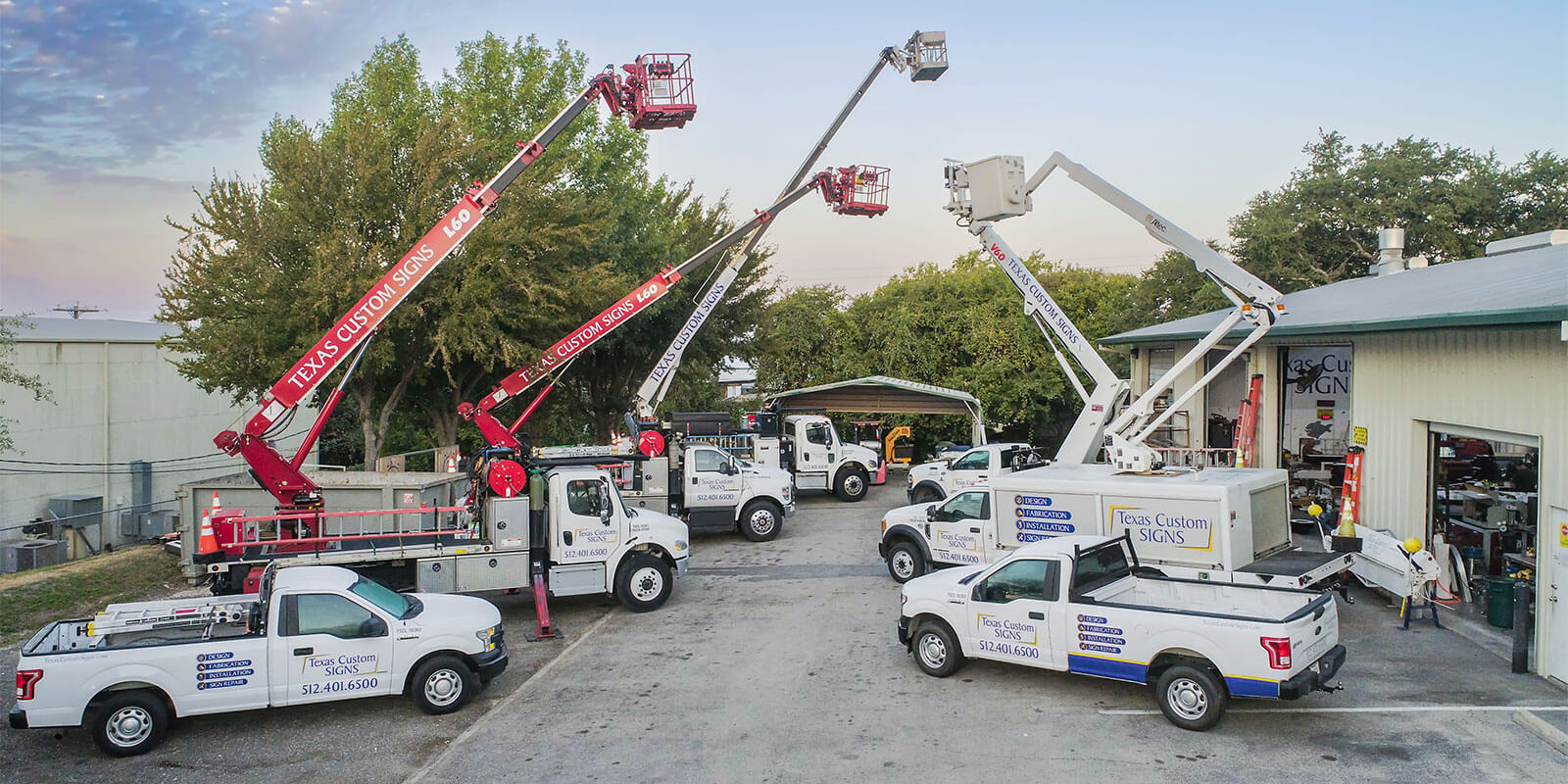 Texas Custom Signs Serves the Client's Needs
Texas Custom Signs, Ltd serves the needs of clients in a variety of industries across the United States. We are committed to provide quality products with our primary emphasis on customer satisfaction. We strive to provide a one-stop source for all sign and graphic needs. Our creative graphic design team is extremely knowledgeable and prepared to provide recommendations and support for all types of sign development and usage.
We Are Built By Satisfied Customers
Our business is built by satisfied customers and our goals of providing sign solutions for your needs is our primary purpose. We understand that if our clients have success with our signs then we in turn will be successful.
Thanks to Our Current & Future Clients
Thank you for visiting our web site and we look forward to the beginning of a business relationship with you and your company. We also want to thank our current customers for their continued support.
You Are Only Limited By Your Imagination
Please remember that signs can be made in a variety of materials, sizes, colors and style and you are only limited by your imagination. Texas Custom Signs is proud to be your Sign Solution Company.