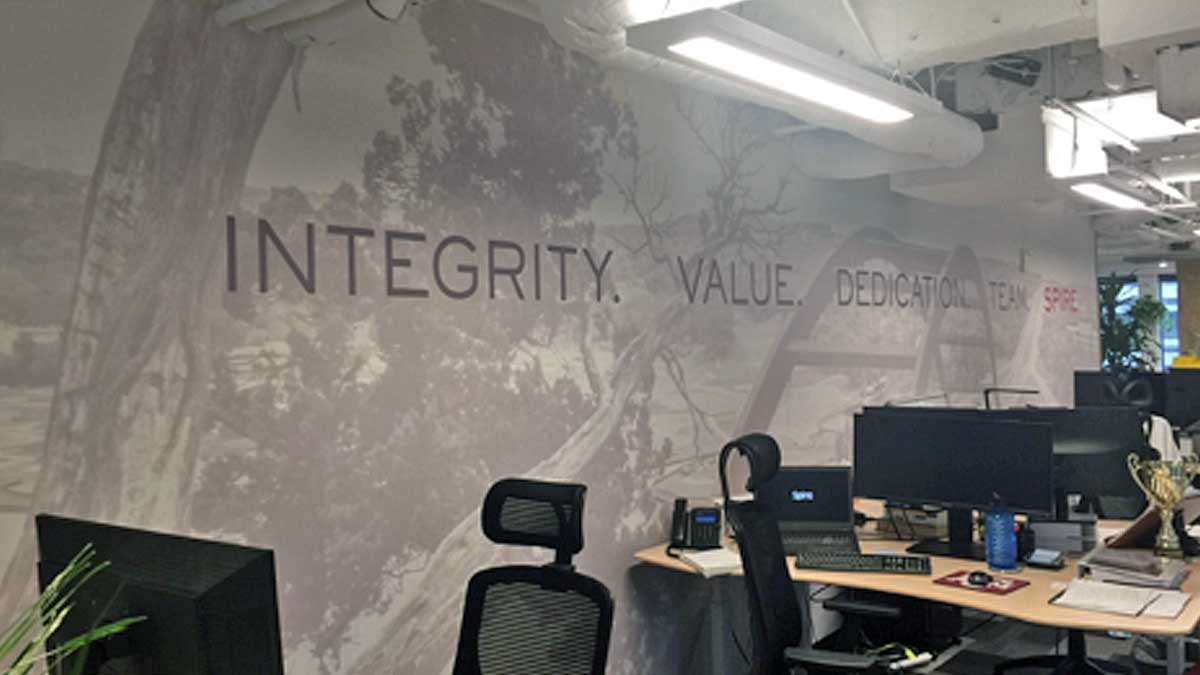 Digitally Printed Wallpaper for Business or Home
Digitally printed wallpaper is a simple and effective way to change the look of an interior space. Waiting rooms, patient rooms, conference rooms and lobby's can all be enhanced from this product. Texas Custom Signs has printed thousands and thousands of feet of wallpaper for our clients. We've used this dynamic material in restaurants, car dealers, doctor's offices, tech conference rooms, design studios, business lunch rooms, schools and professional offices. We even have clients that have used it for their game rooms or bedrooms.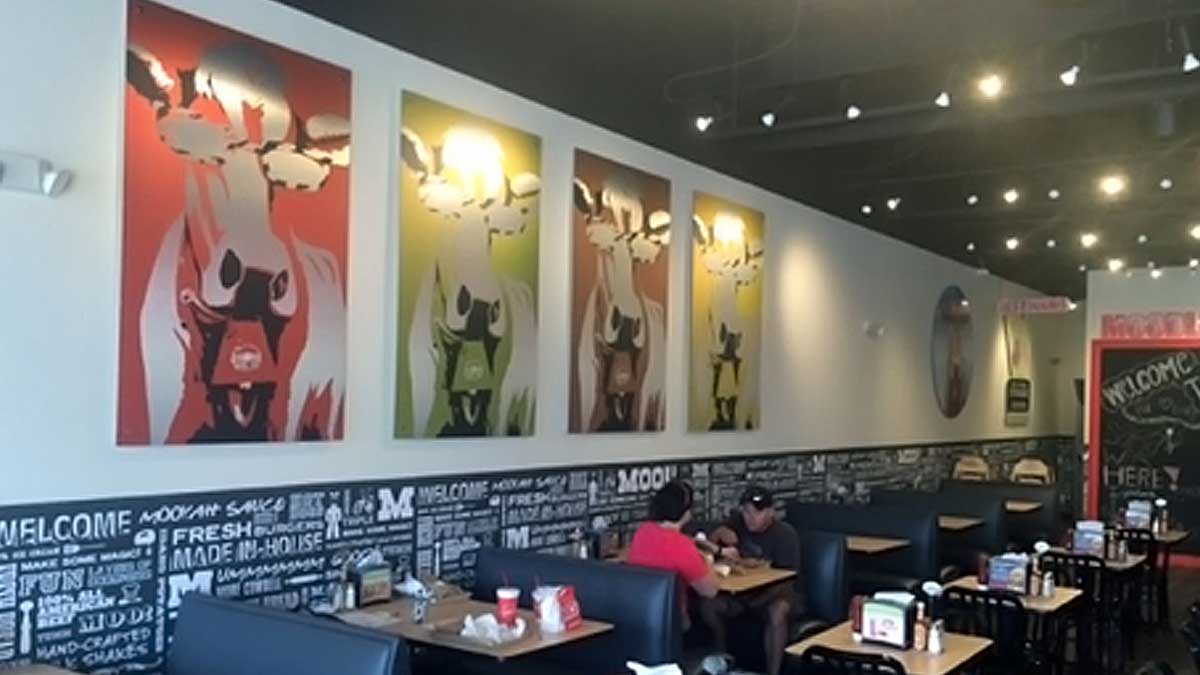 We use a very unique product that is a removable, adhesive fabric that can be mounted to any surface and repositioned countless times. The product will retain its adhesion and leaves no residue. It has a unique coating which is quick drying and water resistant. It provides superb quality, color gamut and resolution with solvent, eco-solvent, UV and Latex inks. The product is also designed with unique opaque properties which prevents translucency.
Digitally Printed Wallpaper Installation
Texas Custom Signs can design, print and install these graphics anywhere in the US. We have installed the product from New Hampshire to California and dozens of states in between. The product is installed without using any glue agent, water or other special chemicals. Custom printed wallpaper is designed to be able to be installed by most anybody with a squeegee.
Changing blank white walls to showcase unique messages and images is an easy way to present your style in your interior space. You can depict team missions, goals or statements for your company. The graphics of a cityscape or fun artwork can excite a patient or change the mood for your staff in your lunch room.
Any image can be printed on this material — the only boundary is your imagination!