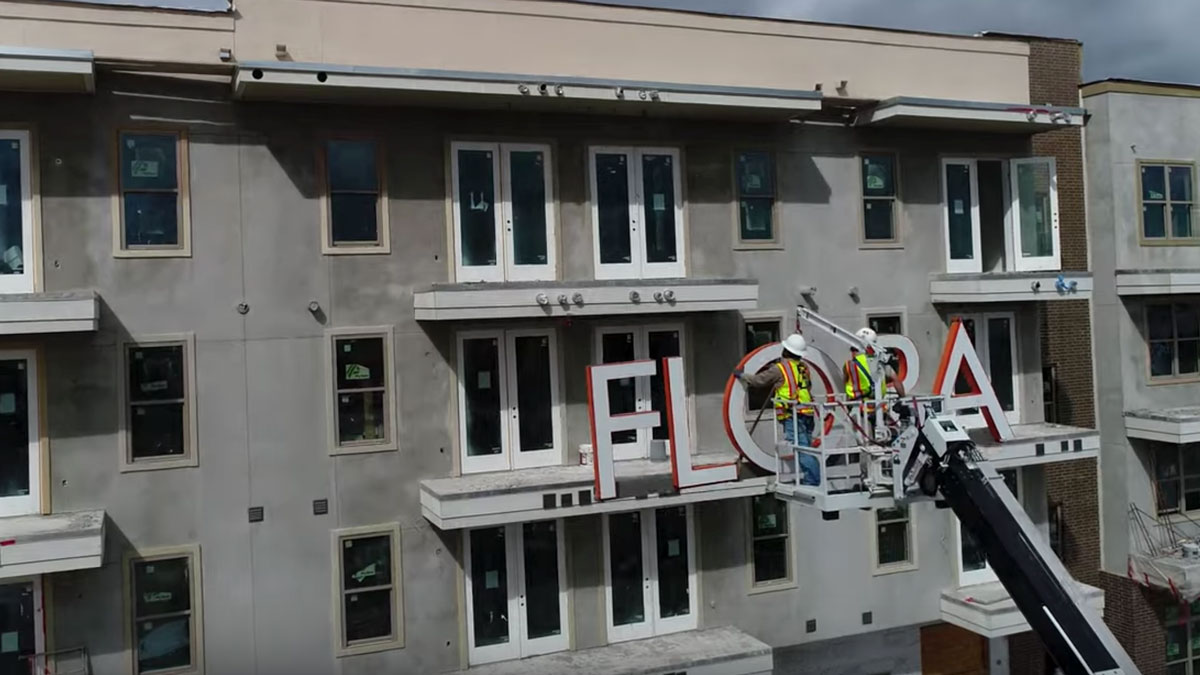 Huge Lighted Signs for Apartment Building
Texas Custom Signs just completed a very cool project for the Flora Apartment complex in Central Austin. The channel letter design with LED illumination provides a large building identification and unique night time lighting. Our client requested a very custom lighting configuration in which you can see in the attached video that we created.
There are literally hundreds of small LED lighting components in each letter and each one of the components is computer programmed to allow for the very custom lighting design. It looks fantastic with the Austin downtown skyline in the background.
Watch the amazing video of these two very large signs being installed in Austin, Tx and the lighting configuration.