Texas Custom Signs offers the best solution for monument signs and stone signs. They can be very much customized and are typically stand-alone structures that are ground based. We can design your custom sign with brick, stone, wood, tile, metal, stucco or plaster. Our team of designers can create a monument sign that will help your business, neighborhood, school or other organization stand out and be easily recognized. Texas Custom Signs will handle the permitting, engineering, fabrication and the installation of your new custom sign.
A key component to a great monument sign design is the lighting features. We offer a multitude of sign lighting options for monument and stone signs. We can use neon or LED or fluorescent options. We even have the option to utilize solar power for you custom sign. Then the decision will be to externally or internally illuminate your customized sign. Both offer their own advantages for your sign.
Monuments style signs are also great for utilizing the Electronic Message Centers as these signs are ground based and make it easy to read for a passerby that is traveling at slower speeds. Ask one of our Project Managers about how this option can help your business or organization. Or check out the EMC (Electronic Message Centers) tab on our website for more visuals.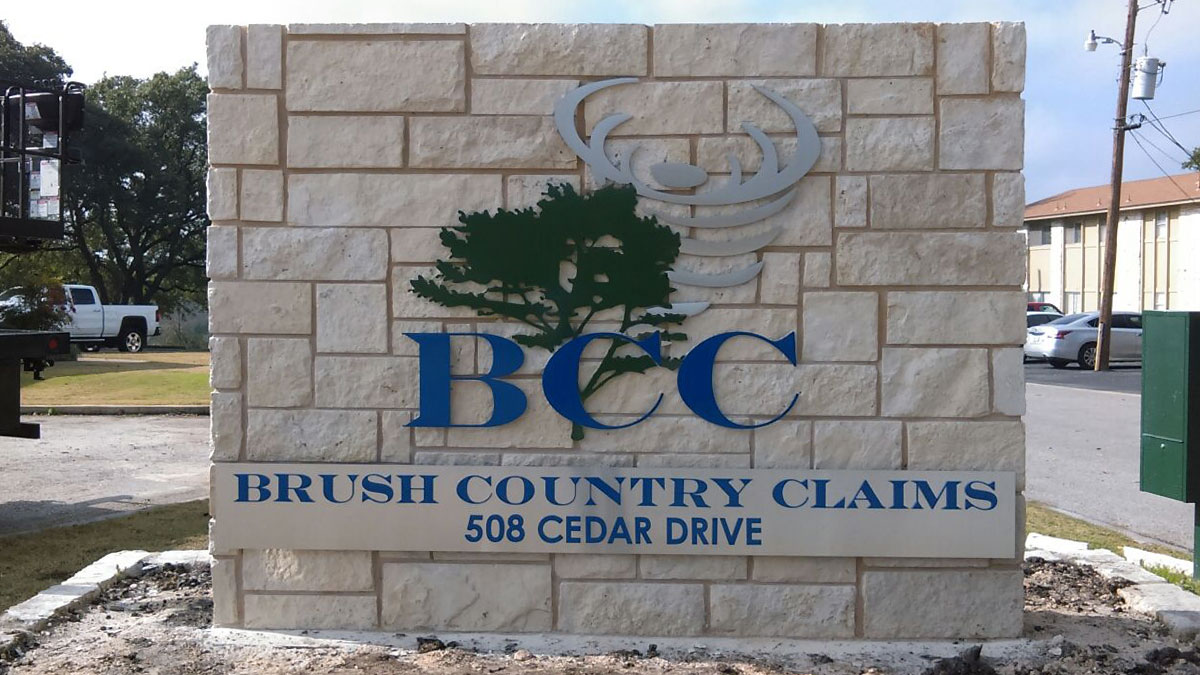 Have Questions? Want More Information?