Texas Custom Signs offers a variety of options for schools and churches. We can produce and install indoor ADA signs to exterior illuminated marquee signs and electronic message center signs. Texas Custom Signs has a great design team that can create any type of sign desired. From very traditional signs to modern or contemporary signs. We know working with churches and schools that there can be committees or panels for the decision making and we can provide multiple options with free design proofs for the entire group to review.
When it comes to the outside signage the options range from ground monument signs to large outdoor pylon or tower signs and we can handle the process from start to finish. We can provide the traditional changeable copy marquee type signs that fit most any budget. These signs can come with vandal covers, custom graphics, the changeable lettering and installation. If the call is for an electronic message sign then we are your experts to help with this signage. They are so great to communicate dates of services, recognition of individuals or groups, award recognition, time and temp, prayer messages, school spirt messages, events and so much more. The electronic message signs are now easier than ever to program thanks to the feature of utilizing a mobile device or off site computers from most any place in the US. Our team can design the sign for your organization. Call us today to discuss the options for your next sign.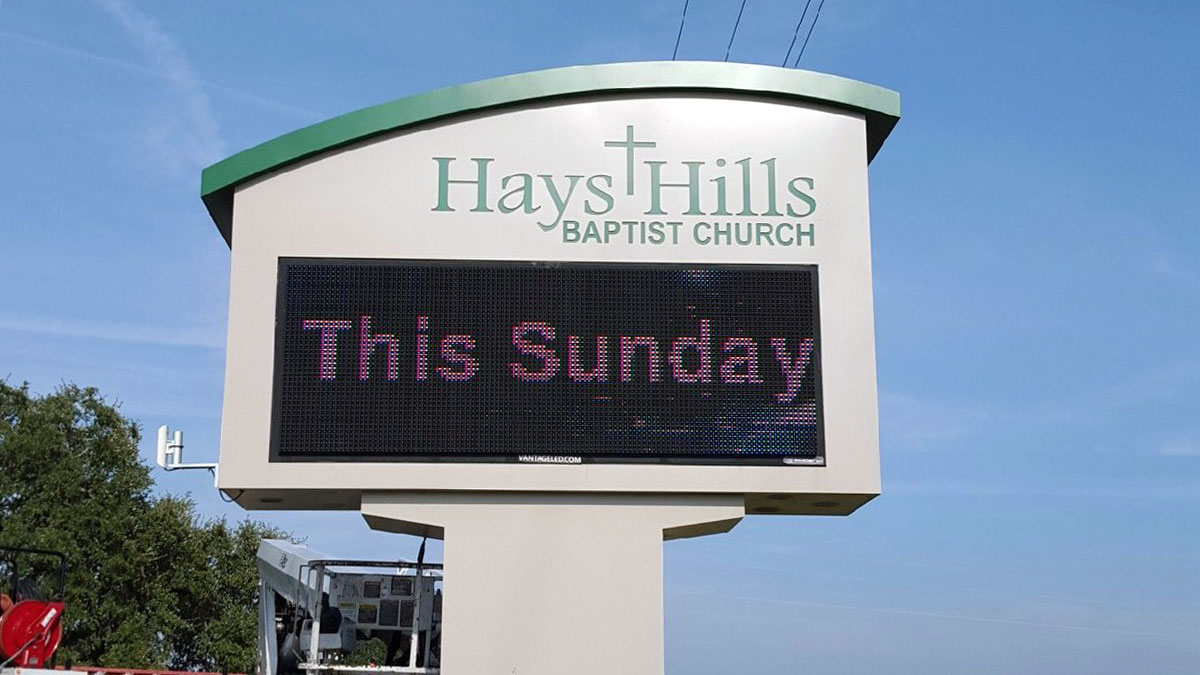 Have Questions? Want More Information?